The purpose of the forum is to connect this generations leaders with the next generation of leadership. 
The forum was established in 2013 and is facilitated by the not for profit organisation 'Kingdomworks' in conjunction with Newcastle City Council's Lord Mayor's Office. Each year the panel has included the Newcastle Lord Mayor and guests such as Duncan Armstrong, Margaret Court, Commodore Steve Roberts AM, Chief Inspector Dean Olsen and other leading business and educational leaders.
Panelists present to the students their experience as a leader and life principles that have guided their success.
2017 Panelists
PANELIST 1. LORD MAYOR OF NEWCASTLE: Cr. Nuatali Nelmes
Nuatali Nelmes: was elected Lord Mayor of Newcastle in November 2014. In September 2008 prior to becoming Lord Mayor, Nuatali was a Councillor on Newcastle City Council, involved with grassroots community activism.  Nuatali works openly and cooperatively with the community to position Newcastle as Australia's most sustainable city.
She is married with three children and was born and bred in Newcastle.
PANELIST 2. NSW LEGISLATIVE COUNCIL: Hon. Paul Green MLC
Paul Green: was elected to the NSW Legislative Council in 2011, where he now works to represent the state of NSW. Previously Paul was a Councillor for Shoalhaven City Council and in 2008 was elected Mayor, a role in which he served the city until October 2012. Paul holds a Bachelor of Nursing and practised as a Registered Nurse before beginning a small business. Paul has also completed studies in Leadership at Bible College and was a Pastor at his local church prior to running for local Government in 2004. Paul is known for his fairness and impartiality amongst his state colleagues and the constituents he has the privilege of representing. Paul works to ensure that families and workers are strongly represented and that the impacts of proposed law always seeks to strengthen and build a stronger society for all who live in the great state of New South Wales.
Paul is married to Michelle and together they have six children.
PANELIST 3. CEO BURN BRIGHT: Andy Skidmore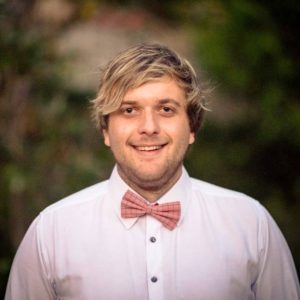 Andy Skidmore CEO Burn Bright is passionate about equipping young people to generate wellbeing through fostering and growing positive, intentional, meaningful relationships. Andy's vision is to help others build relationships so young people are known and loved. When he was 21 he founded the Not For Profit, social enterprise Burn Bright. Burn Bright partners with schools to deliver character and leadership programs that impact students wellbeing. www.burnbright.org.au
---
Location
The forum is held at Wests Bowling Club, Tauranga Rd New Lambton (It is behind the Wests New Lambton Multi Story carpark).
2018 Student Leadership Forum Date & Time
Friday, 1 June. Students need to be at the venue by 9:30am and the forum will finish by 11:30am
Program
The forum will be facilitated by St Philips College Newcastle teacher Matt Schultz. The program will be as follows:
3 Panellists will present to the students their experience and principles of leadership that have guided their success (5 -10 minutes each).

Students will then be given the opportunity to discuss what they have heard and formulate questions for a Q & A time.

Morning Tea and Q & A Panel
Students all receive a certificate of participation that they can have signed by the panelists.
Schools to Arrange
Parental permission (including photo permission for the purpose of using on the student forum website and social media)

Transport for students to and from the venue

Teacher supervision of their student group

Cost is $15 per student / teacher (schools will be invoiced for their group)
To register for the forum and arrange an invoice info@kingdomworks.org.au